Riveters Collective Endorsements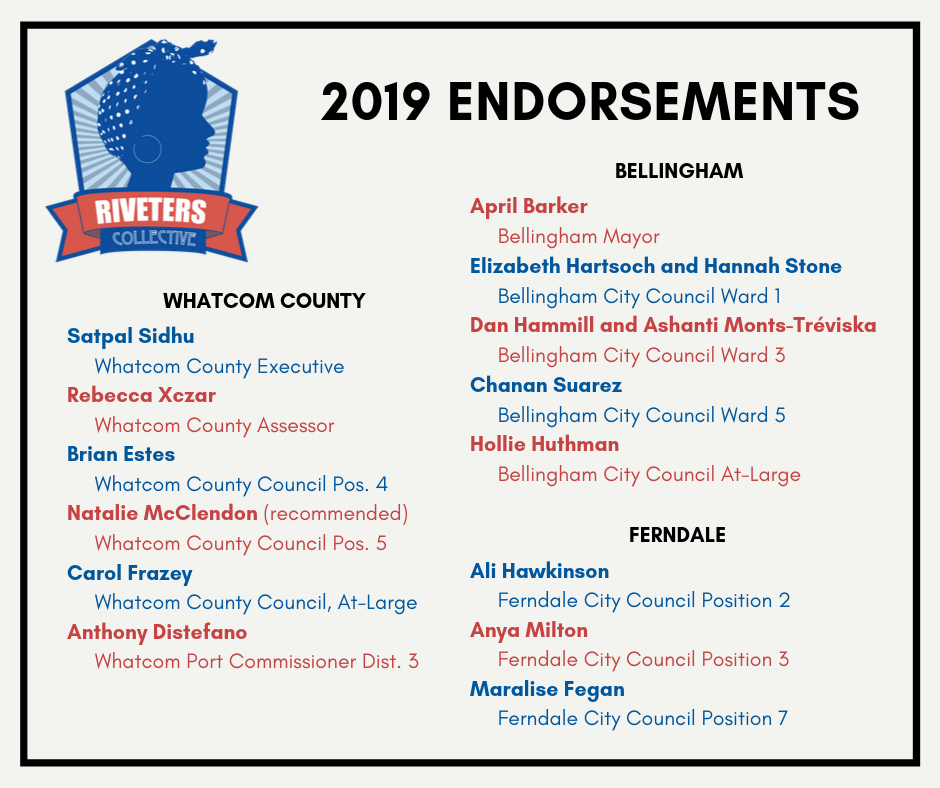 General Election Endorsements
Endorsement results of the Riveters Collective Endorsement process for 2019.
Endorsement Process
Description of 2019 Riveters Collective endorsement process and list of committee members.
Endorsement FAQ
Answers to common questions about Riveters Collective endorsements.
Policy on Ethical Behavior for Campaigns
Text of our zero-tolerance policy for some behaviors that will automatically disqualify a candidate from being eligible for, or may result in the withdrawal of a Riveters' endorsement. See our Code of Conduct requirement for campaigns.
Contested Primary Expectations for Candidates
Our endorsement comes with a responsibility to hold up progressive ideas and to treat other progressive candidates with respect.