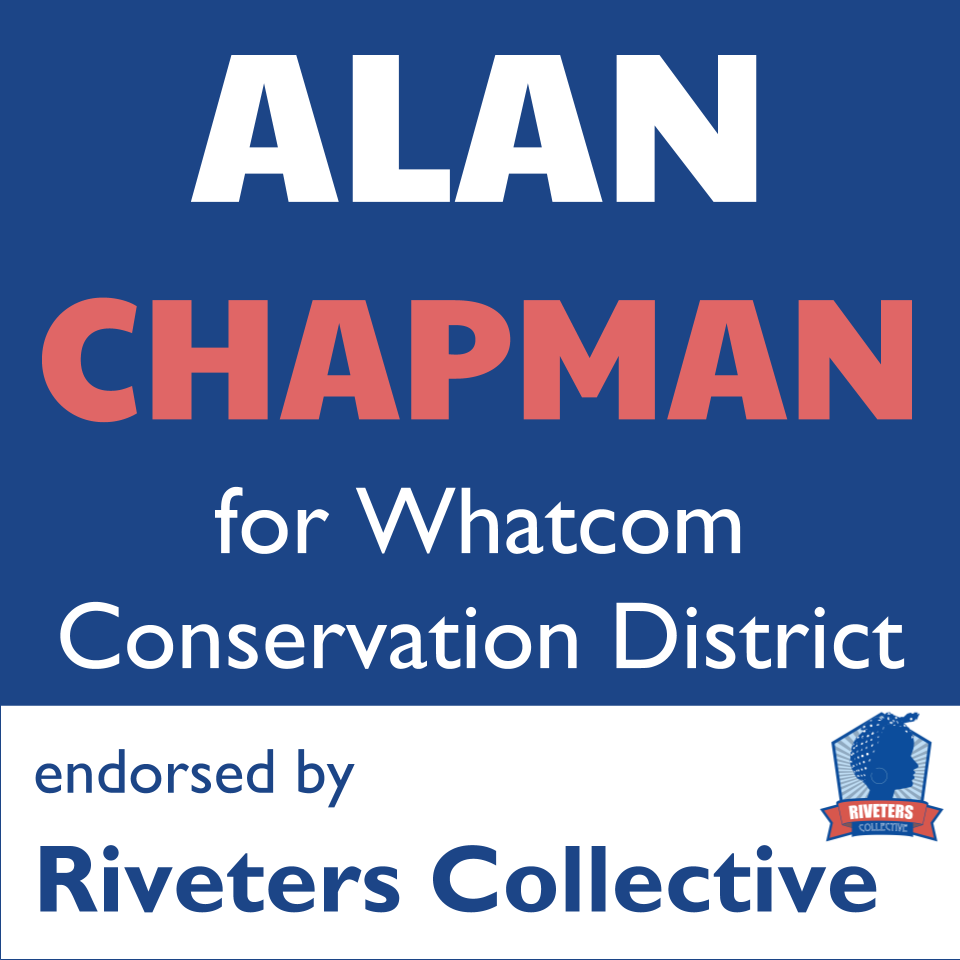 The Whatcom Conservation District holds an election for one supervisor each year.  Unlike all other elections, WCD supervisor elections are not held by the Whatcom County Auditors office, and you will not automatically receive a ballot.
Here's what you need to do:
DEADLINE PASSED: Before February 7th at 4 p.m.: request a ballot.  Fill out this online form before February 7th at 4pm.
Mid-February: receive your ballot in the mail (we're not sure when they will be mailed, but you can bet there will be chatter about this in our Facebook group).
Also Mid-February: Read about the candidates.  Our recruiting committee sent these questions to the candidates and received responses from Alan Chapman and David Kroontje.
Ballot return deadline is Tuesday, March 13th at 6p.m. (as far as I can tell from the WCD page).  If you are worried your ballot will be delayed in the mail, you can vote in-person at the WCD on Tuesday March 13th between 9 a.m. and 6 p.m.
Candidate Information
Riveters Collective has officially endorsed Alan B. Chapman.
Alan B. Chapman
Responses to RC Questions

Larry Helm

David M. Kroontje
Responses to RC Questions
Candidate statements to the WCD
Still have questions?  Send us an email!