Riveters Collective 2018 Endorsed Candidates
Whatcom County Council
Whatcom County Prosecutor
40th LD Representative
42nd District Representative
42nd District Senate
We have a cheat sheet for you! Click on the image below to download a shareable image for social media.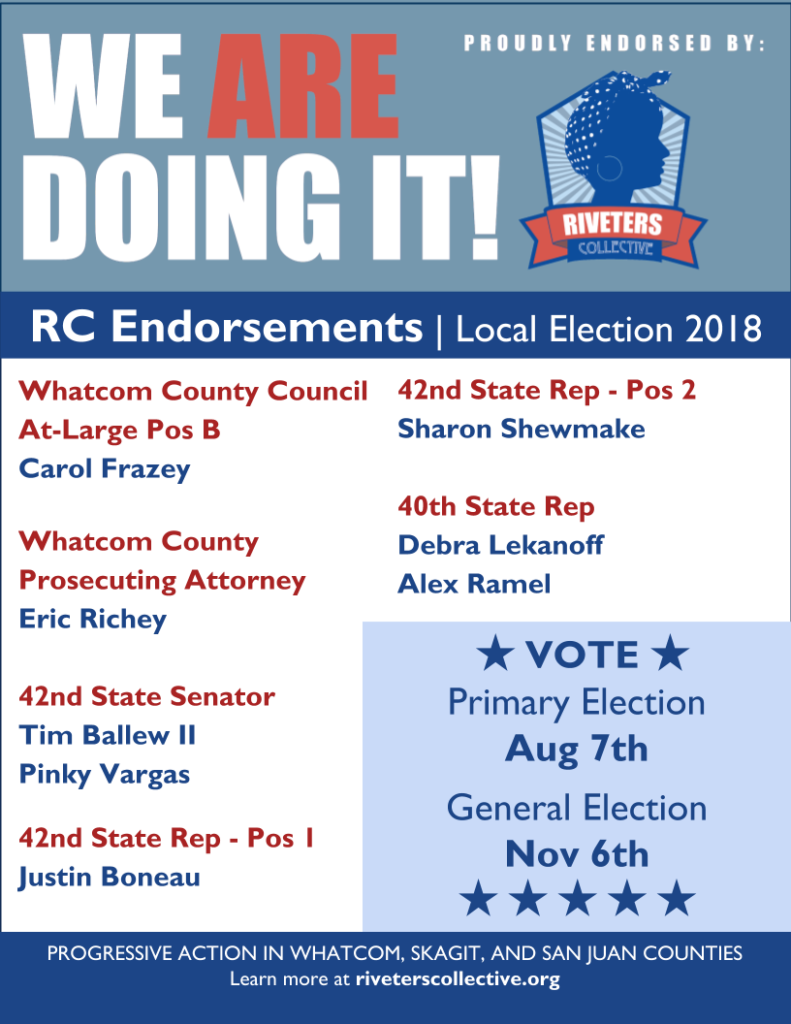 Want to know a little more about these candidates and why we chose them? Click here to read their questionnaire responses, along with the responses of several other candidates whom we interviewed.
Click here to view our candidate info sheet for all local candidates.
Click here to view a summary of the endorsement committee's impression of each candidate who sought our endorsement.
Cover photo credit: Kjersten Hayes