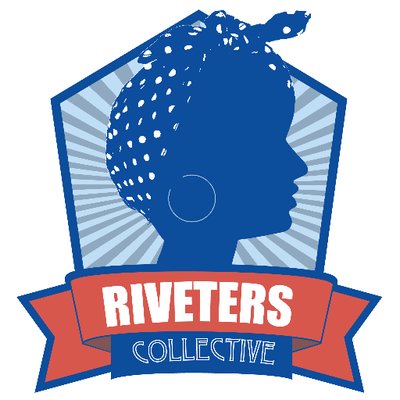 We believe women and we support survivors.
Creating a safe space for people in the political world is an integral part of our work as Riveters. Our policies clearly state that we do not work with anyone who has harassed, abused and/or assaulted others. (See our zero tolerance policy for candidates).
But our work goes beyond simply refusing to work with harassers and predators. We must affirmatively stand with survivors who are willing to come forward and share their stories.
Today, we are standing with Evelyn.
Speaking out against harassment and abuse can be hard, especially when the perpetrator is in our community. But we MUST listen to and believe survivors' stories. We believe Evelyn. And we believe that supporting those who share their stories will lead to a political community where people feel safe and valued, especially individuals who are in lesser positions of power. This will require us all to dig deep and dive into a difficult issue.
The Riveters Collective stands resolute in our support of Evelyn and all survivors. Because of this position, we've been targets of retaliatory acts and false rumors. We are not surprised. But we are not shaken. While infuriating and, in some cases, damaging, they will not cause us to waver in our support of survivors.
Thank you to Evelyn and the other survivors who have stepped forward to share their stories. We're here for you. And we're not going anywhere.
If you have questions about our positions or work, please just ask!  Email us at riveterscollective@gmail.com 
#westandwithsurvivors #weAREdoingit