****UPDATE 20 July 2018****
This campaign WORKED.  Doug Ericksen has un-blocked MANY BUT NOT ALL constituents.
{Are you still blocked?  Can you like or comment on posts on Doug's public figure page? You are NOT blocked. Can you only share posts? You are blocked.}
If you are a constituent in the 42nd district and you are still blocked, please send us an email.
***Original Letter***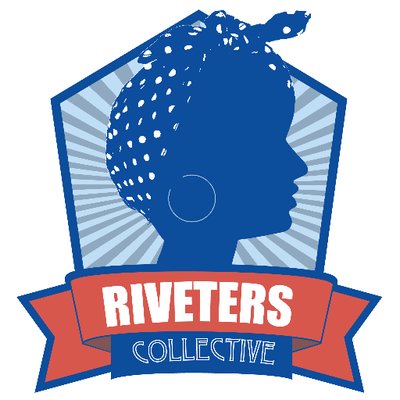 17 July 2018
Senator Doug Ericksen
PO Box 748
Ferndale, WA 98248
Dear Senator Ericksen,
You are violating the First Amendment rights of your constituents by blocking them from your social media pages.  As detailed in the letter you received from the ACLU in late 2017, deleting comments and blocking constituents on social media is a form of government censorship that violates the First Amendment.
We, your constituents named below, ask you to open your social media forums to all constituents and discontinue your practice of silencing those presenting opinions or facts that are inconvenient to your propaganda.  If any constituent is still blocked from your social media forums on August 1st or thereafter, you will elevate this matter to legal action.
Sincerely,
Riveters Collective, and your constituents named below.
{Unsure of your legislative district?  Search your address here}.
{Unsure if you are blocked?  Can you like or comment on posts on Doug's public figure page? You are NOT blocked. Can you only share posts? You are blocked.}
Eowyn Savela – constituent – blocked
Elizabeth Hartsoch – constituent – blocked
Michael Peñuelas – constituent
Dena Jensen / Dena Louise FB – constituent – blocked
Brenda Bentley
Treasure Samuel
Cory Blackwood – constituent – blocked
Maria DeMars – constituent
Rebecca
Judy Pratt – constituent
Susan Mulligan – constituent
Leigh woody – constituent
Margie Overhauser – constituent
Jillian Naccache – constituent
Tina McKim – constituent
Loretta Sheldon – constituent – blocked
Jennifer Hampton – constituent – blocked
Ann Mulvey – constituent
Jessica Tupper – constituent
Paula Rotondi – constituent
Christine Smith – constituent
Bob Burr – constituent
Carrie bullock – constituent
Ashley DeLatour – constituent
Greg Verbarendse – constituent
Frances Badgett – constituent
Kathleen Rielly – constituent
Candice Lankhaar – constituent – blocked
Sarah Watts – constituent
Maggie Barry – constituent
Mary Marshall
Juli Evangelista – constituent
Stephanie A Trasoff – constituent
Eve Smason-Marcus – constituent
Krista Rome – constituent
Lois Holub – constituent
Jaime Arnett – constituent – blocked
Gina Fagan Kley – constituent
Jennifer LeSchander – constituent
Beccy Bayne – constituent
Dale Johnson – constituent
Stephanie Oppelaar – constituent – blocked
Cat Carnell – constituent
Darcy Allen – constituent
Sarah Kirkish – constituent
Dave Bishop – constituent – blocked
Teizeen Mohamedali
Kristina Van Ness – constituent – blocked
Jennifer Hoover – constituent
Wendy Fanello – constituent
Dan Murphy
Stephanie Allen – constituent
Suzanne Gray – constituent
David Butenschoen
Stephen Jackson – constituent – blocked
Kathleen Pate – constituent
Megen Porter – constituent
Shannon Parsons
Ameina – blocked
Sarah Kellogg – constituent
Jamie Chambers – constituent
Diane Smith – constituent
Julie Hunter – constituent
Barbara TROSKE – constituent
Amber Hixson – constituent
Lisa Van Doren – constituent – blocked
Liz Isaly
Alisa Sachs – constituent
Rowena Donelson – constituent – blocked
Amy Glasser