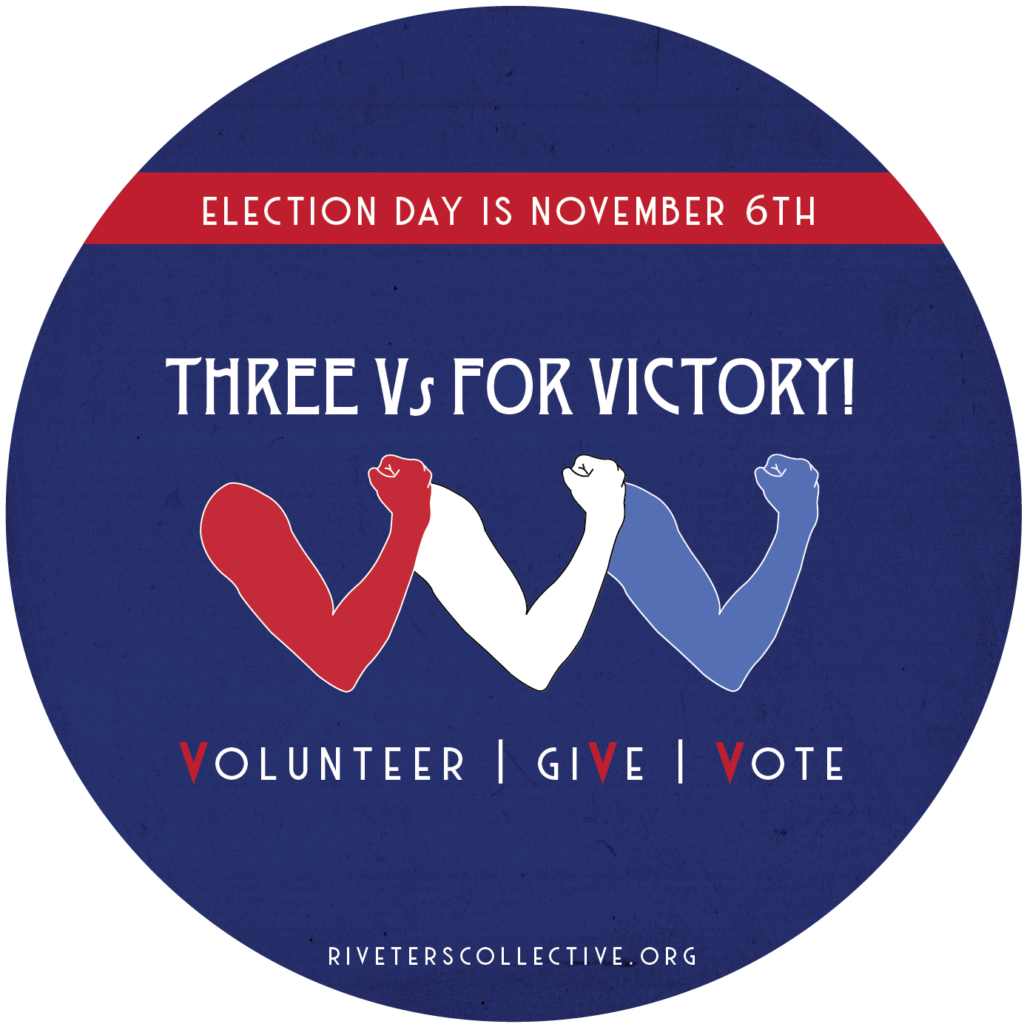 We know how to win on November 6th.
V

olunteer
Knock doors for candidates and campaigns
Sign up for phonebanking or textbanking
Babysit for candidates or other volunteers
Work on a campaign
Gi
V

e
Give $ to candidates and campaigns
Give $ to grassroots PACs (donate to Riveters PAC here)
Attend fundraisers
Co-host a fundraising houseparty with your friends
Donate your professional services to a campaign (photography, web skills, graphic design, etc.)
V

ote
Vote the entire ballot in every election
Make sure all of your friends and family are registered to vote
Register voters in the community
Remind your friends and family to vote
Have a voting party at your house
We win when we all do our part. We ARE doing it!
Use these social media graphics to remind your friends to get involved. Right click to save images.
Graphics by Olivia Hahnel.