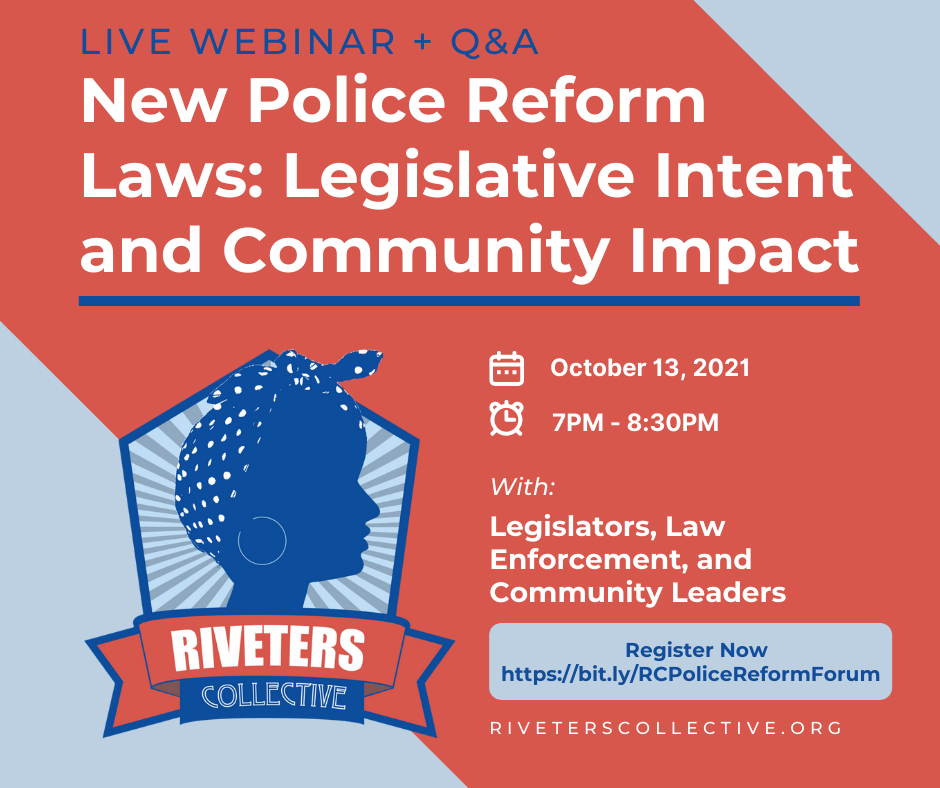 Live Webinar and Q&A via Zoom – October 13, 2021, 7:00-8:30pm

Confusion and misinformation resulted when new police reform laws became effective in July.  This webinar aims to demystify the intent of the police reform legislation and its impact on local policies affecting our community. The 90-minute webinar will feature a panel presentation with legislators, and representatives from local government, behavioral health services, and law enforcement. It will be followed by a Q and A session between the audience and panelists. 
Panelists include:
Legislators:

Alex Ramel – 40th District Representative
Roger Goodman – 45th District Representative, House Public Safety Chair
John Lovick – 44th District Representative; House Pro Tem Speaker; former state trooper, Snohomish County Sheriff, and County Executive

Local representatives:

Hollie Huthman – Bellingham City Council Member and local business owner
Malora Christensen and Tommy McAuliffe – LEAD and Grace Diversion Program Managers
Jerilyn Klix – Whatcom County Sheriff's Office, Deputy Behavioral Health Officer
Questions for panelists may be posed while registering for the event or during the webinar.